HAKUHIN: Accessories / Fashion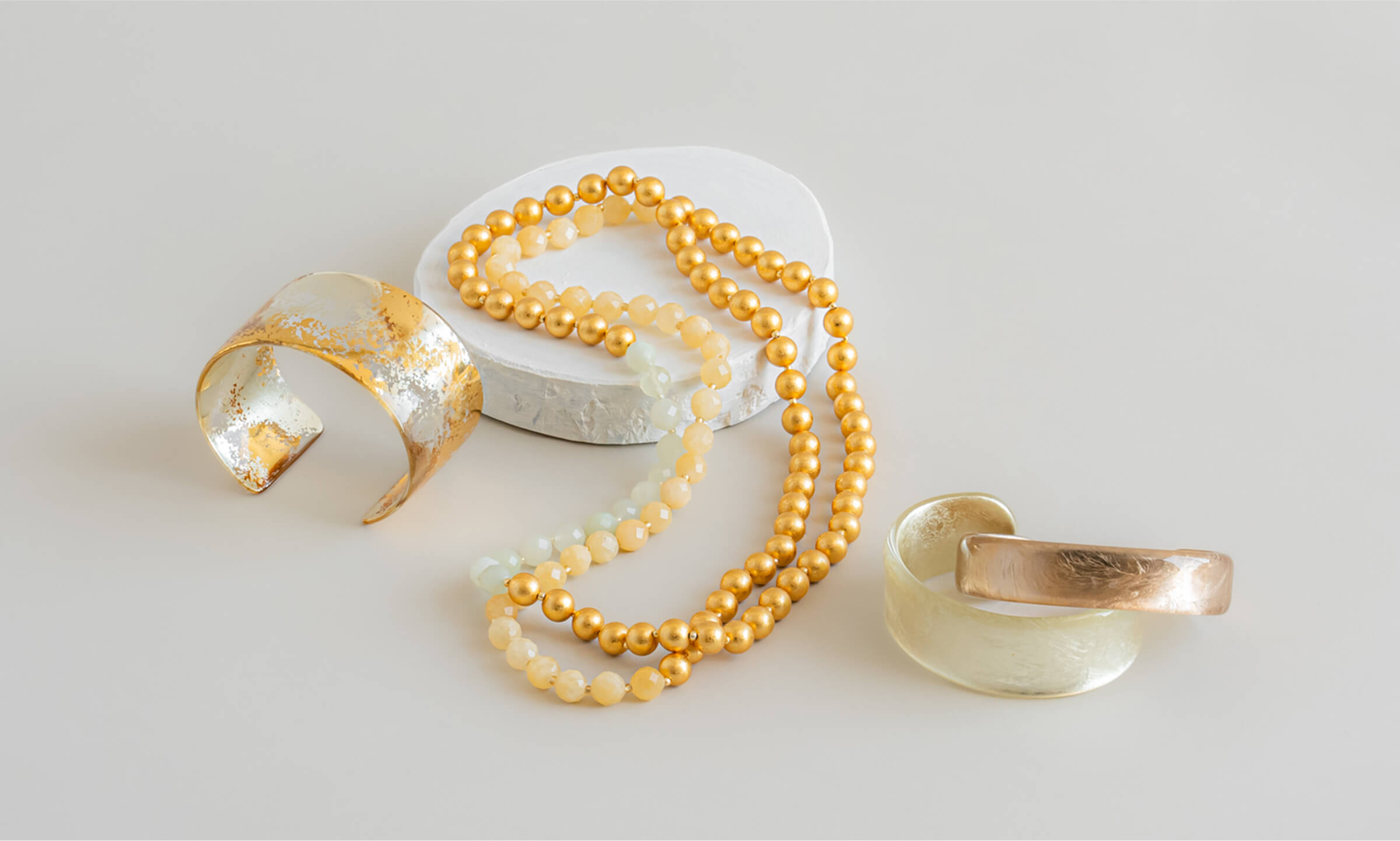 The products include accessories such as bangles, necklaces and earrings, and fashion goods such as bags, pouches and wallets that let you enjoy wearing the beauty of metal leaf.
We have established a unique category called "HAKU accessories", which includes accessories that are made with attention to detail, one by one, with a focus on metal leaf as the main material.
We also provide semi-custom-made accessories through the selection of desired parts and colors.