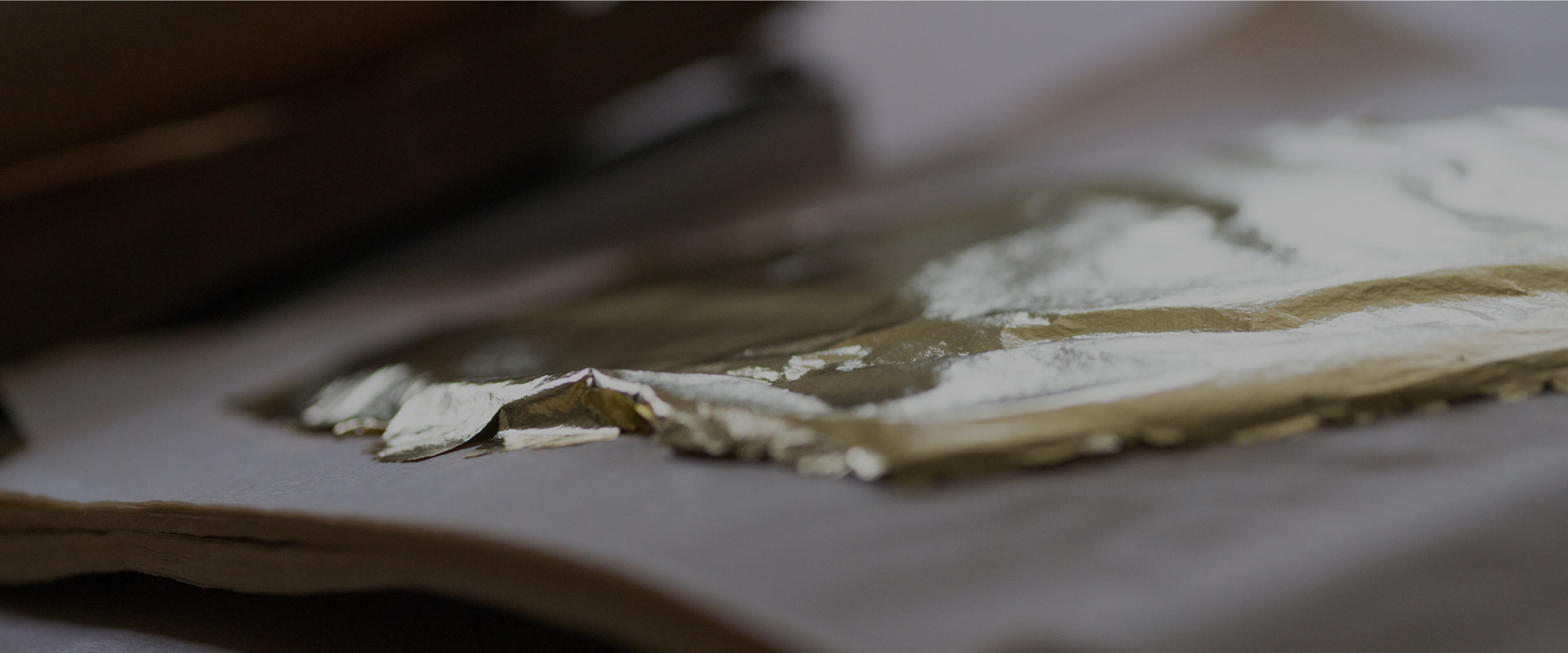 About Us
Company Philosophy
/ President's Message
TOP
About Us
Company Philosophy / President's Message
Company Philosophy
Creating a future
in which metal leaf is there next to us
Mission
We pass down the traditional entsuke Kanazawa gold leaf production technique, thus contributing to the preservation of Japanese national treasures and important cultural assets.
We preserve metal leaf's absolute value, transforming it into the value of people living now.
Action Principle
With sincerity and care
We make it our action principle to take care in each process of metal leaf production, such as manufacturing and application, introducing metal leaf's merits, delivering quality products to our customers and all other processes and fields in our business.
We understand that "sincerity and care" means putting our soul into our work, understanding the true nature of things and pursuing supreme quality.
We aim to realize quality production, information dissemination and quality service through the sincere treatment of metal leaf, people and our work.