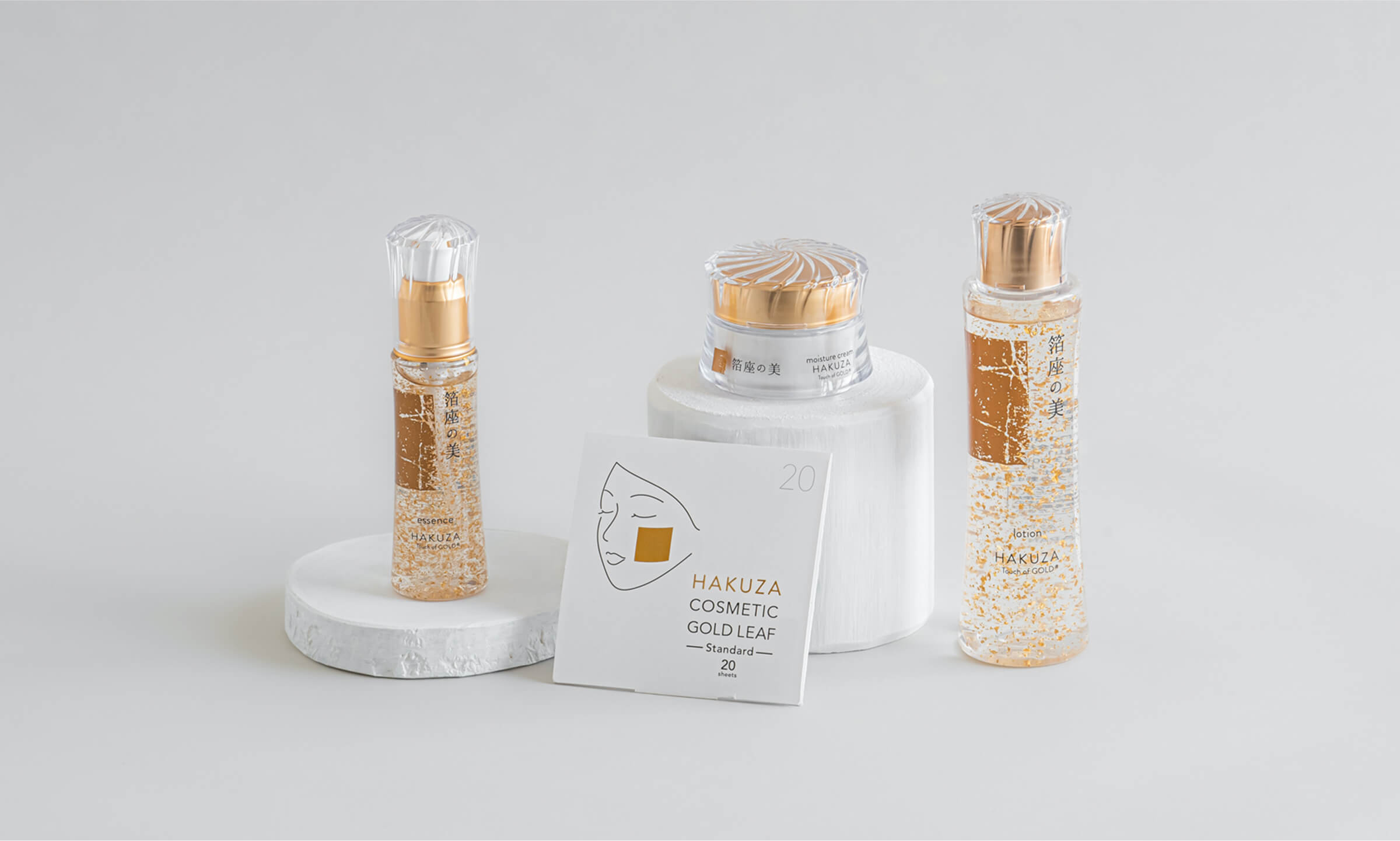 We hope to offer beauty as well as pleasure in using gold leaf in cosmetics. We think about the cosmetics needed in the future, from a gold leaf manufacturer's perspective.
In our pursuit of positive effects and gentleness on the skin, we created an original esthetic platinum gold leaf and integrated it into our skin care items.
The cosmetic line also includes body care and makeup items.
In order to bring beauty to your skin with gold leaf, all items are produced paying special attention to the materials, feel during use, aroma and every other aspect.