Creating a future
in which metal leaf
is there next to us
Movie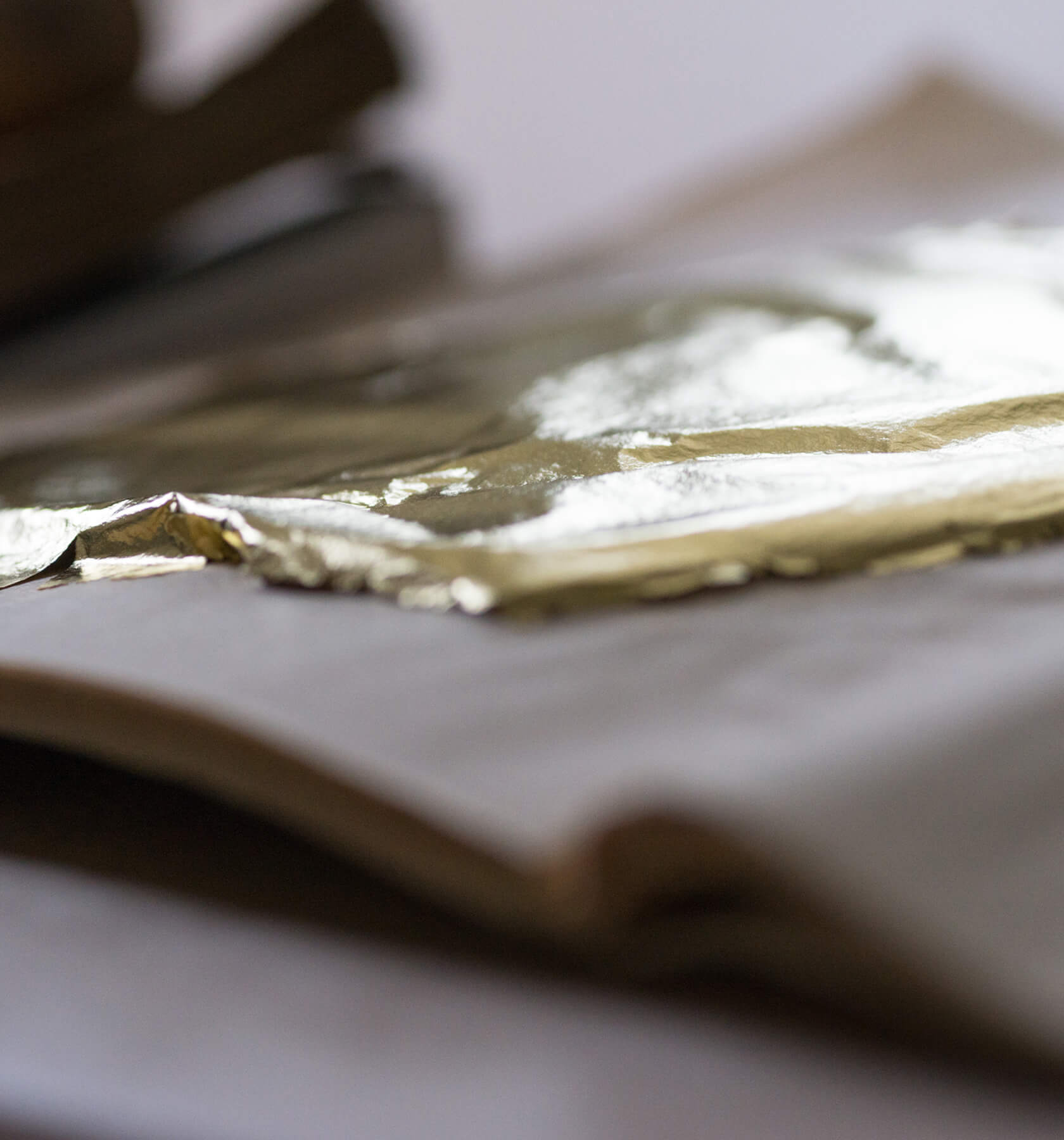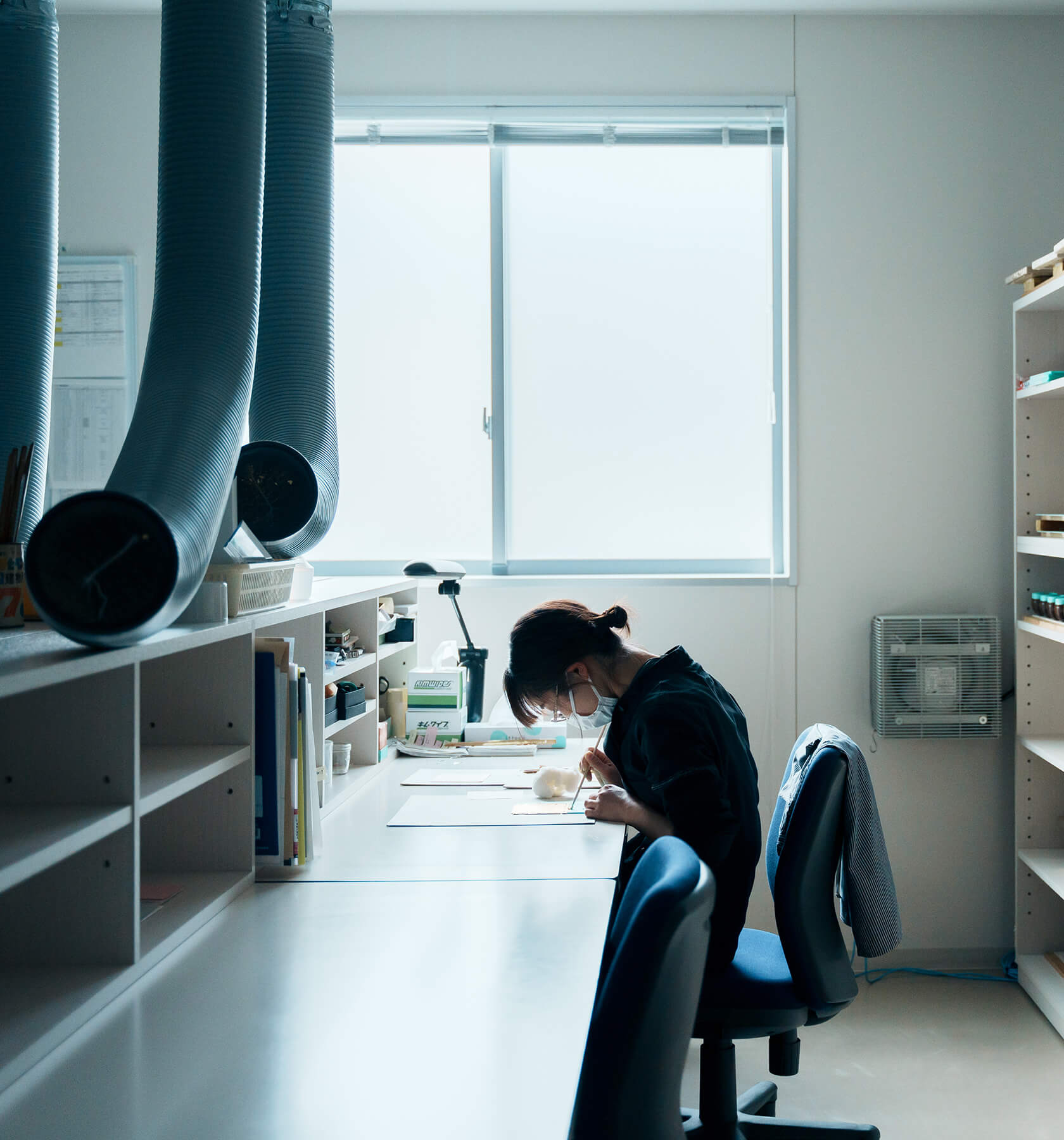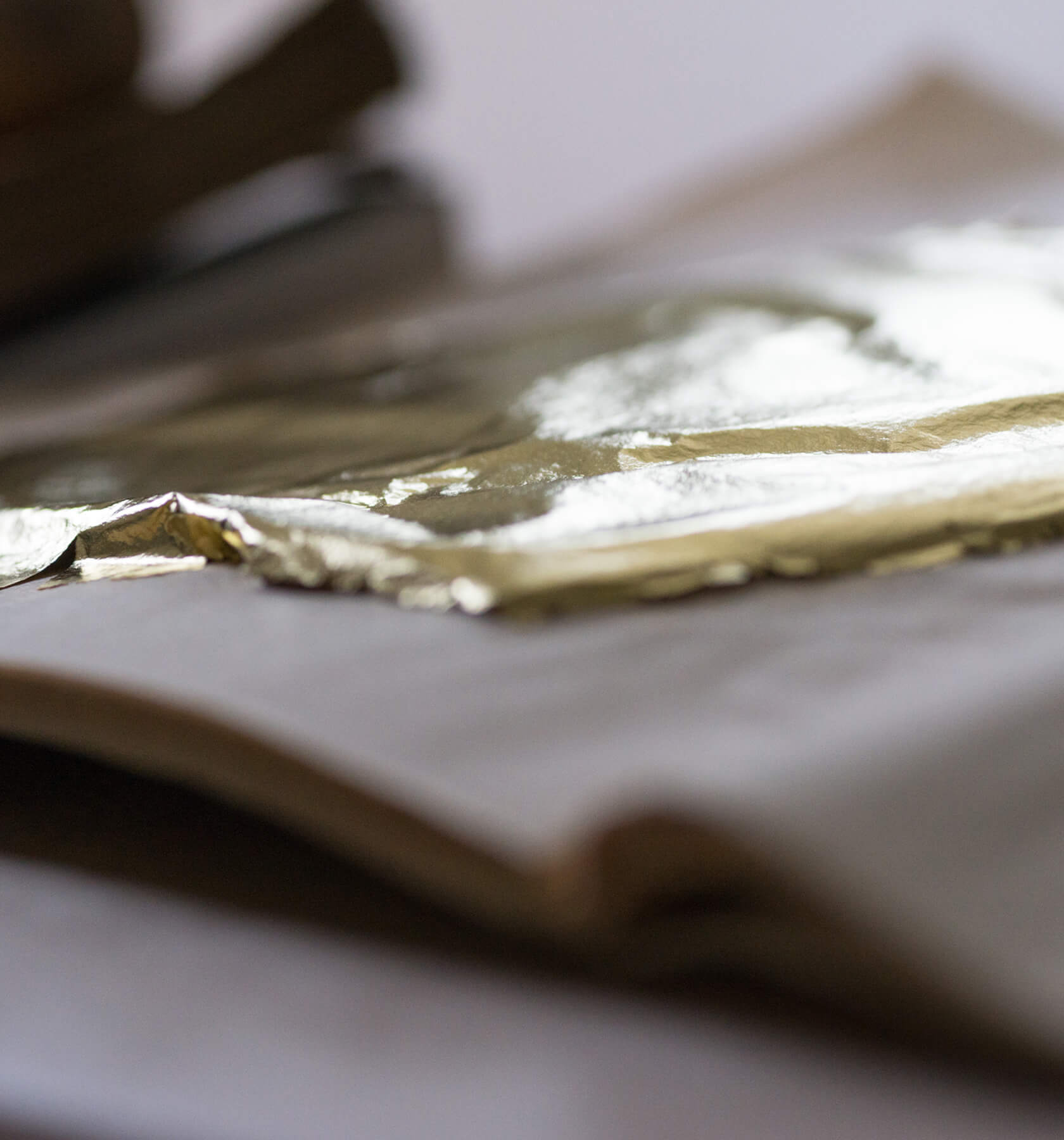 Passing down
the tradition and
creating new value.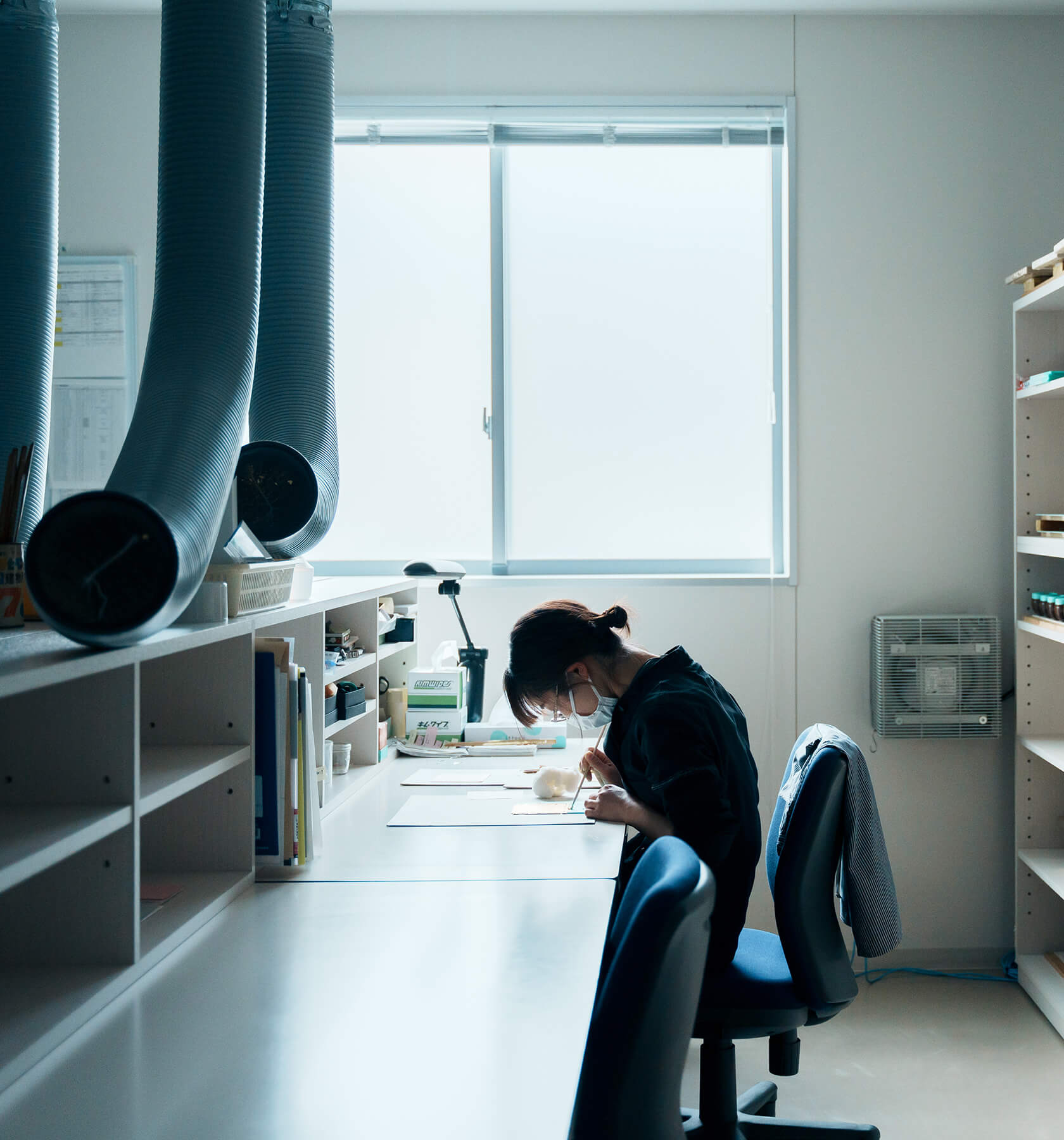 Manufacturing
metal leaf with
devotion and care.
Applying metal leaf
with devotion and care.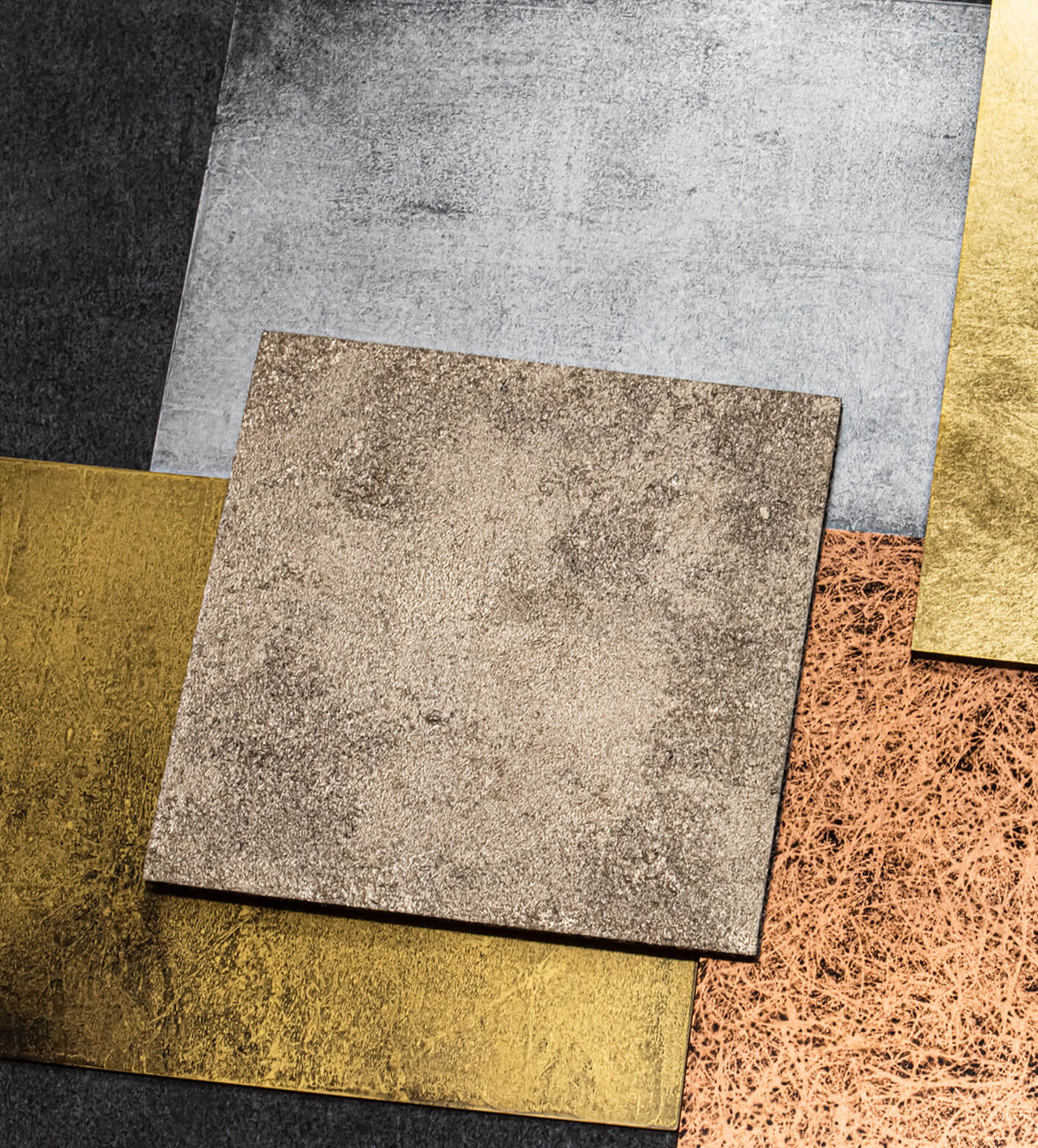 Giving shape to metal leaf expression
(Made-to-order manufacturing)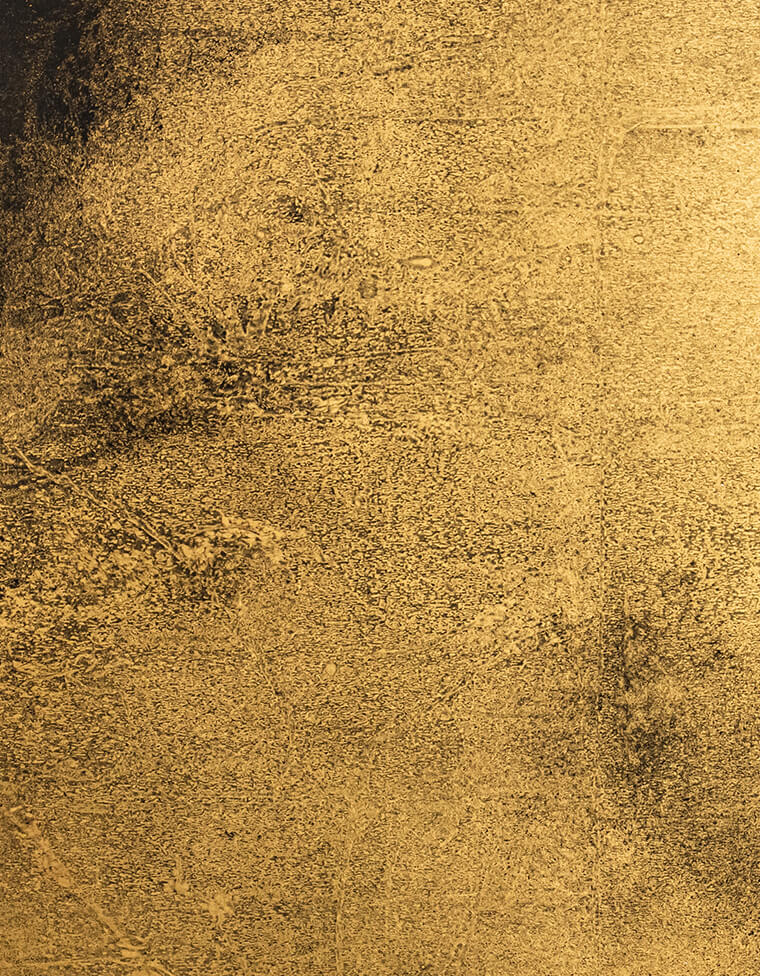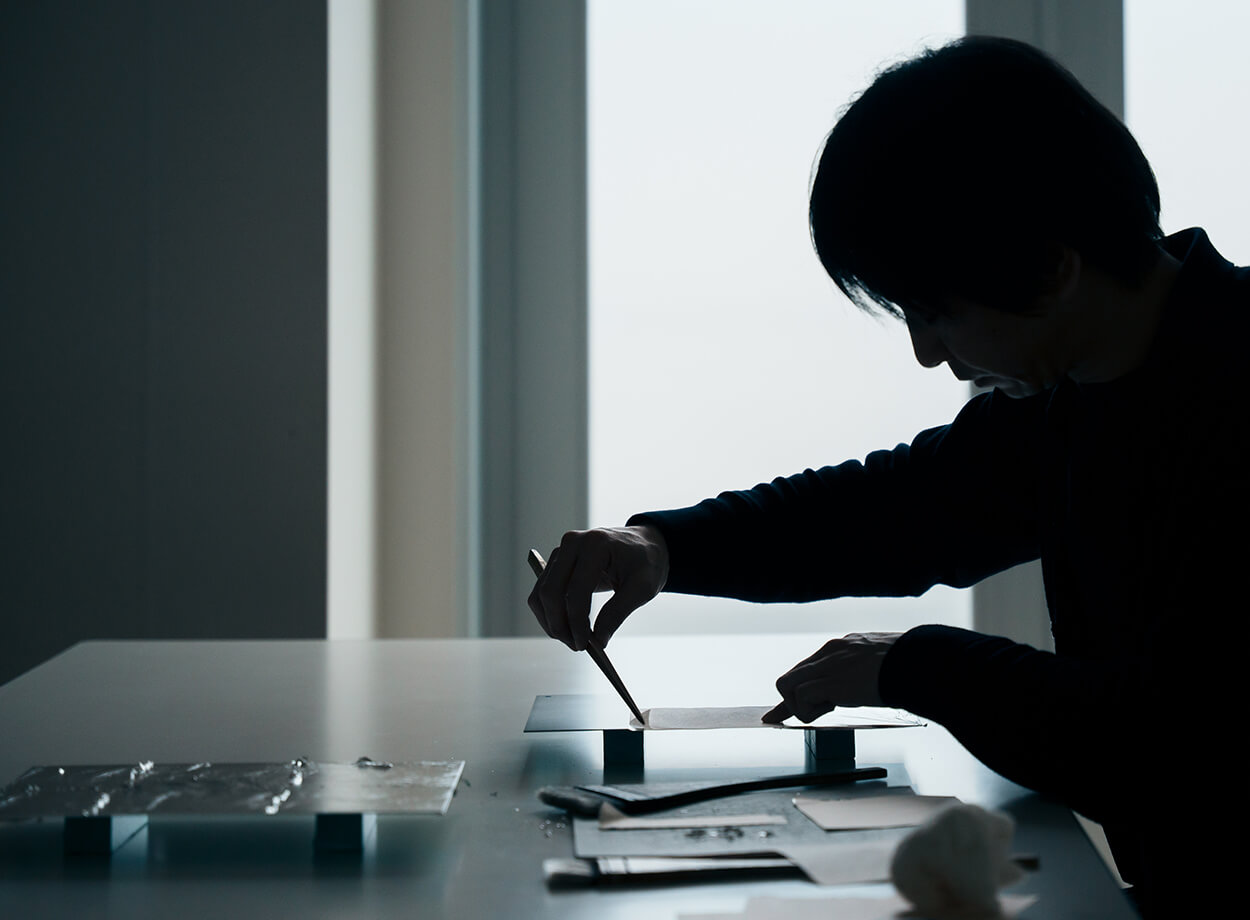 For our corporate customers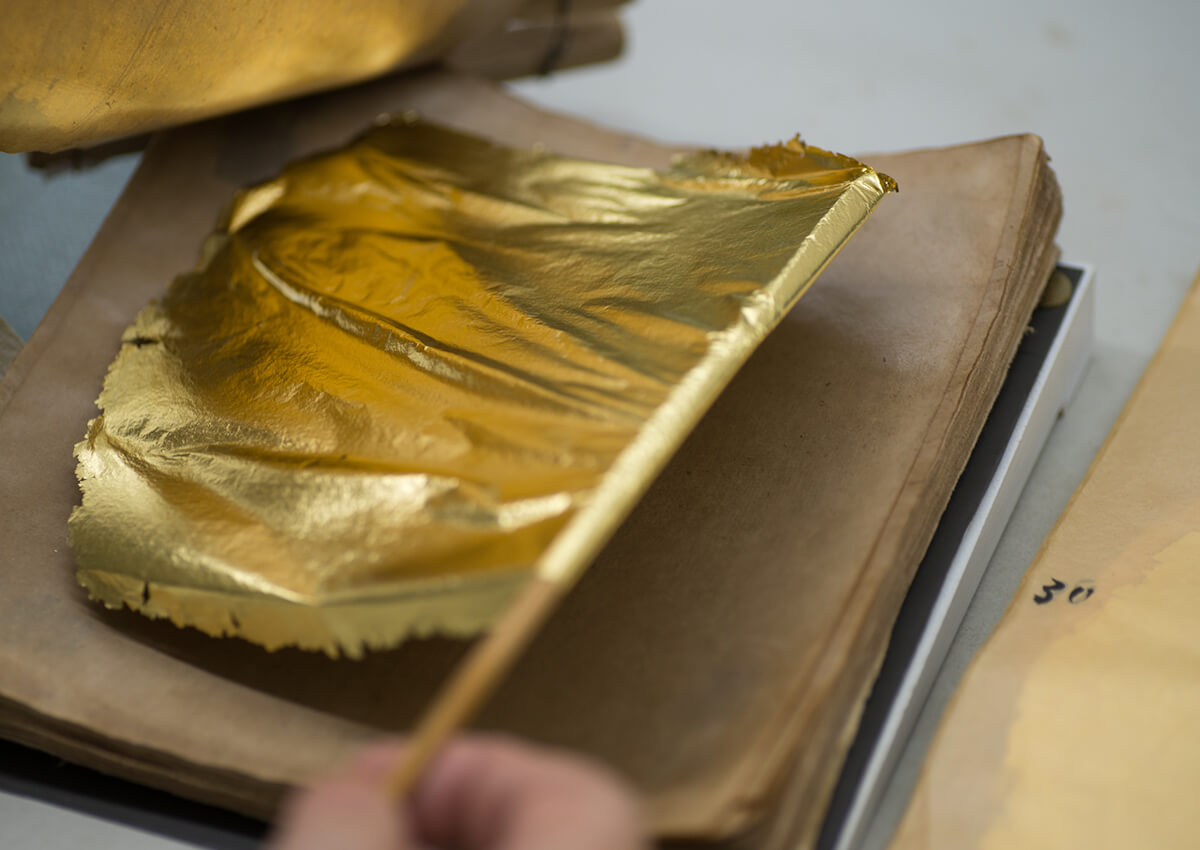 Metal leaf – soft, ultrathin metal
Gold leaf, with a thickness of 0.1 micron, has a distinctive attractiveness and possibilities that are different from those of metal itself, such as flexibility, softness and beauty.
Metal leaf is a one-of-a-kind item with a hidden attractiveness beyond verbal expression.