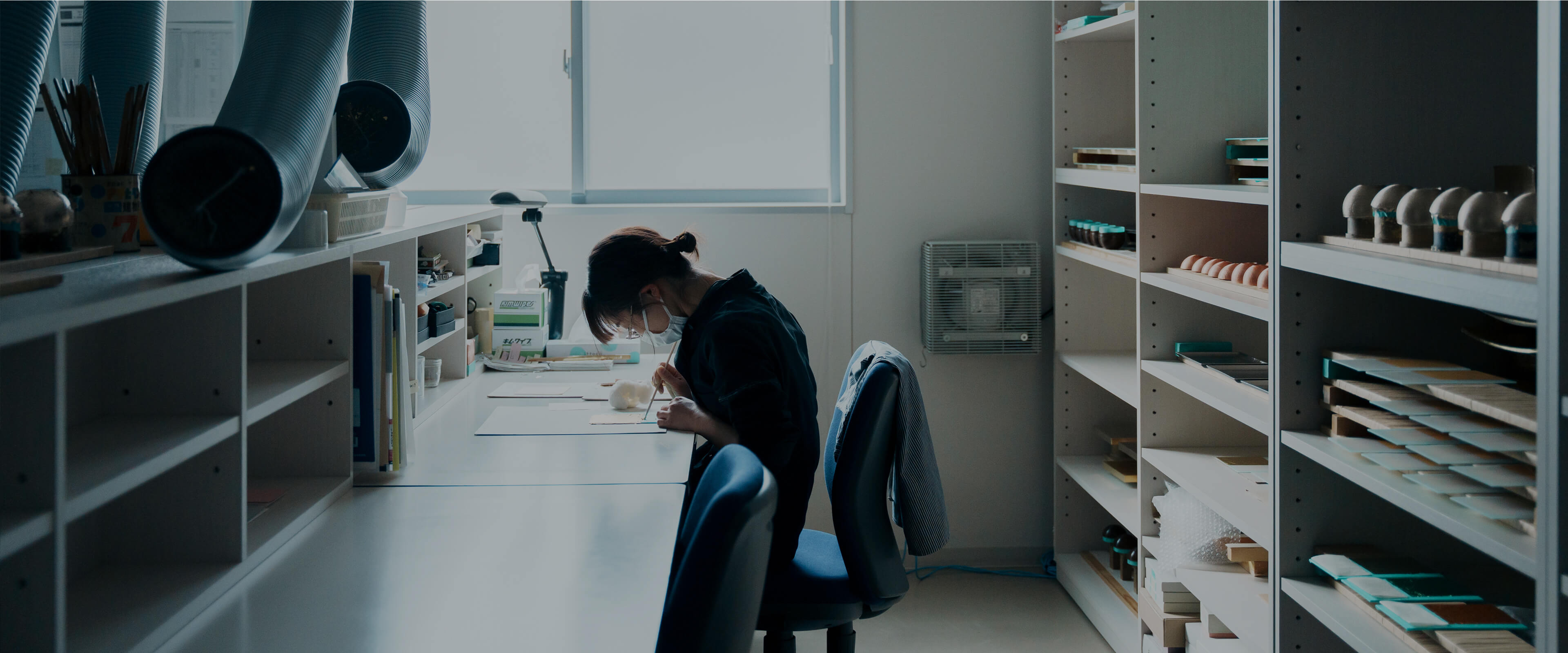 Product Introduction
Creating and utilizing metal leaf
Since our foundation, HAKUZA Group (HAKUZA Inc. and TAKAOKA SEIHAKU Inc.) has preserved traditional craftsmen's techniques, which were established over many generations, and manufactured gold leaf and various other metal leaves.
We make it our mission to preserve metal leaf's value and pass it down to future generations.
Gold leaf is produced from precious gold through the careful work of craftsmen.
Although extremely thin and fragile, gold leaf has the power to offer comfort, uplift us and to provide spiritual richness.
What is metal leaf's existential value?
How does metal leaf express its true beauty and empower us?
We are constantly asking these two questions when we manufacture and apply metal leaf.
In the production of HAKUHIN and all of our other products, we take great care to make the most of metal leaf's value and deliver it to our customers.
HAKUHIN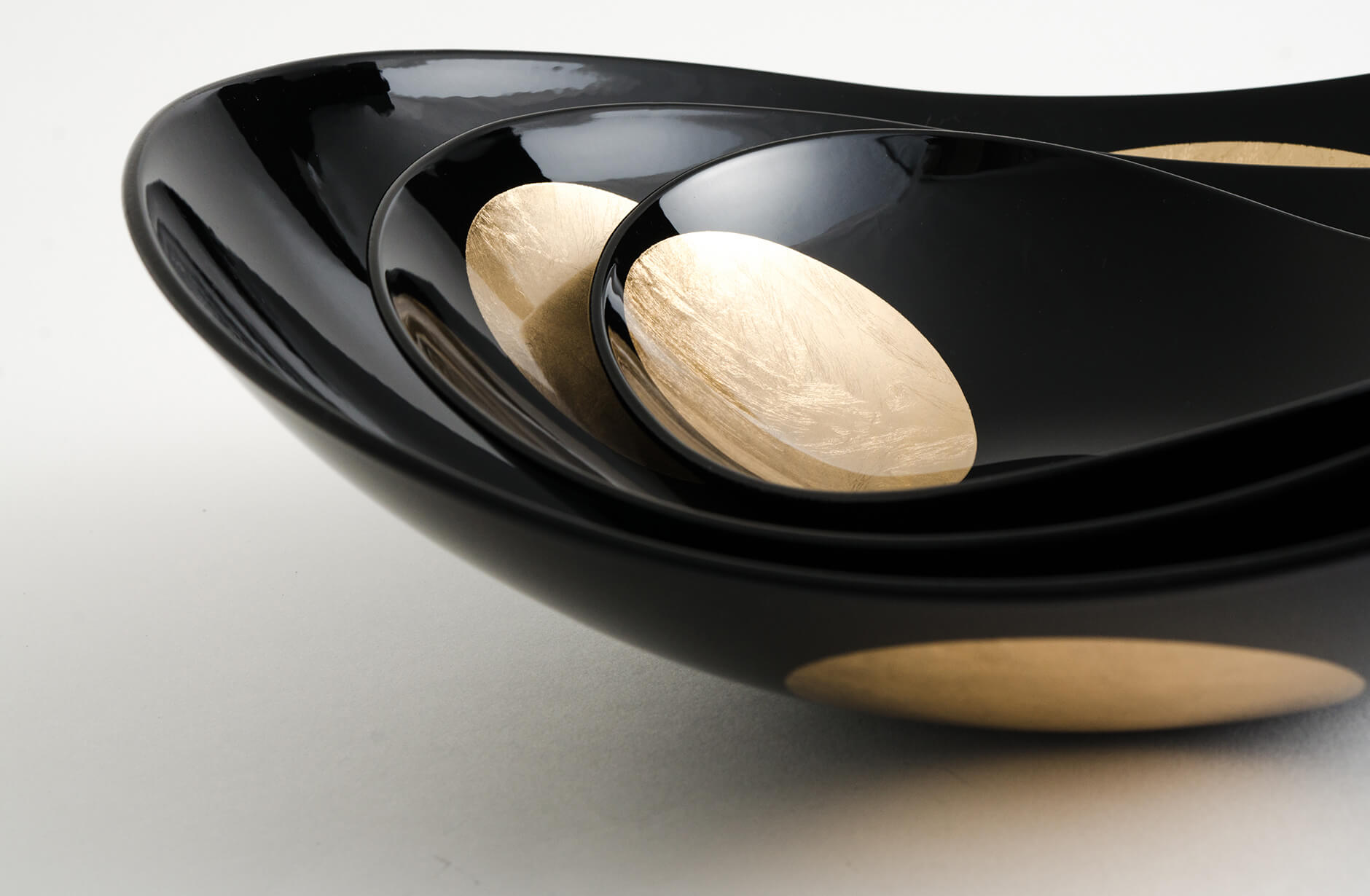 HAKUHIN is our original term for our product line, comprising tableware, interior goods and accessories. They are produced with meticulous attention by skilled craftsmen in order to express metal leaf's potential, beauty and value.